3 EASY PARTY STARTER RECIPES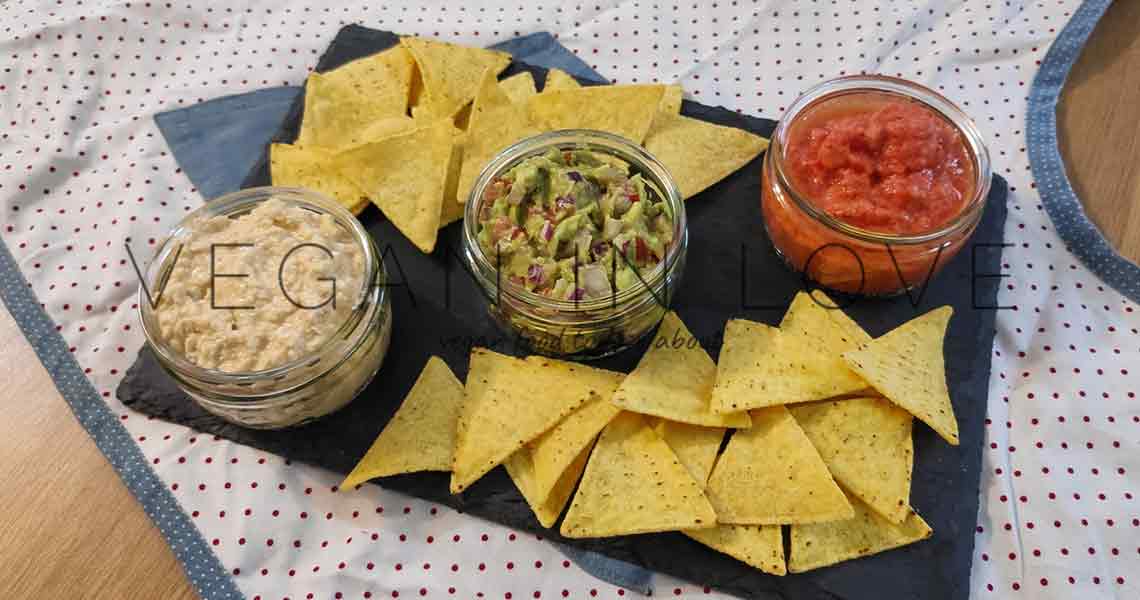 GREAT SNACKS FOR DIPPING
For the purpose of this party starter recipe, I choose 3 delicious and colorful vegan dips that you can enjoy as finger food to break the ice at parties; such as birthdays, Christmas, new year celebrations, and more! Accordingly, here you will a list of great snack ideas to dip in these yummy recipes. As a result, you can prepare a snack platter with a wide variety of ingredients as well as classic chips or french fries. Finally, check these other dips recipes too!
SAVORY IDEAS:
Tortilla nachos.
Crackers.
Breadsticks.
Pretzels.
Bread toast; such as the baguette.
VEGETABLES FOR DIPPING
Celery sticks.
Carrot sticks.
Pepper sticks: red, yellow, or green.
Cucumber sticks.
Courgettes stick.
Gherkins or pickles.
Fresh/cooked or roasted broccoli.
Steamed asparagus.
OTHERS
Cherry tomatoes.
Green or black olives (pitted).
Vegan cocktail sausages.
GUACAMOLE SALSA WITH CURRY
As a matter of fact, this easy-to-make guacamole salsa is simple and has the punch of curry. Additionally, it's a creamy vegan recipe with the crunch of red onion ideal for nachos.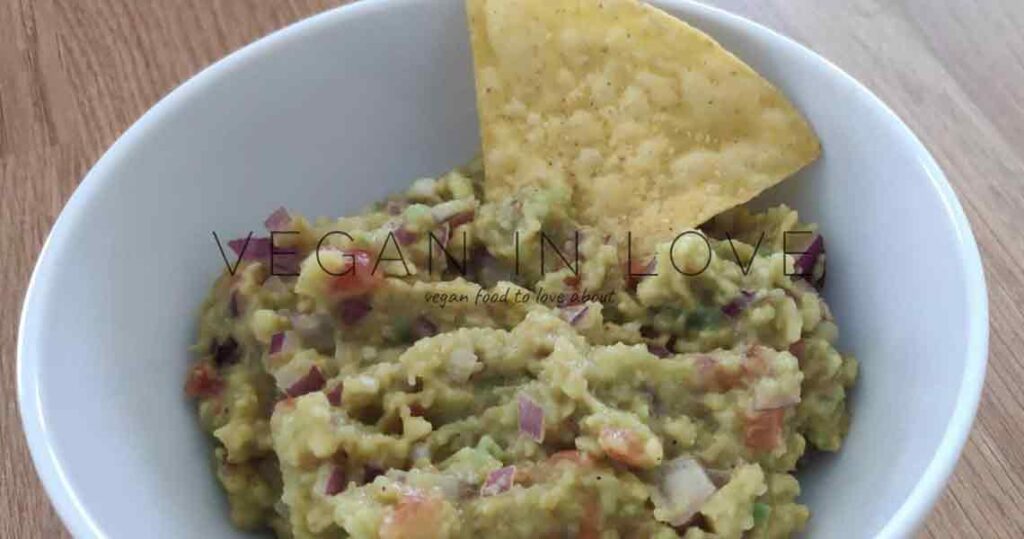 FRESH TOMATO SALSA
In short, this quick and easy fresh tomato salsa recipe is great on toast or with nachos. Moreover, this homemade tomato salsa goes amazingly well with fresh garlic, parsley, and olive oil.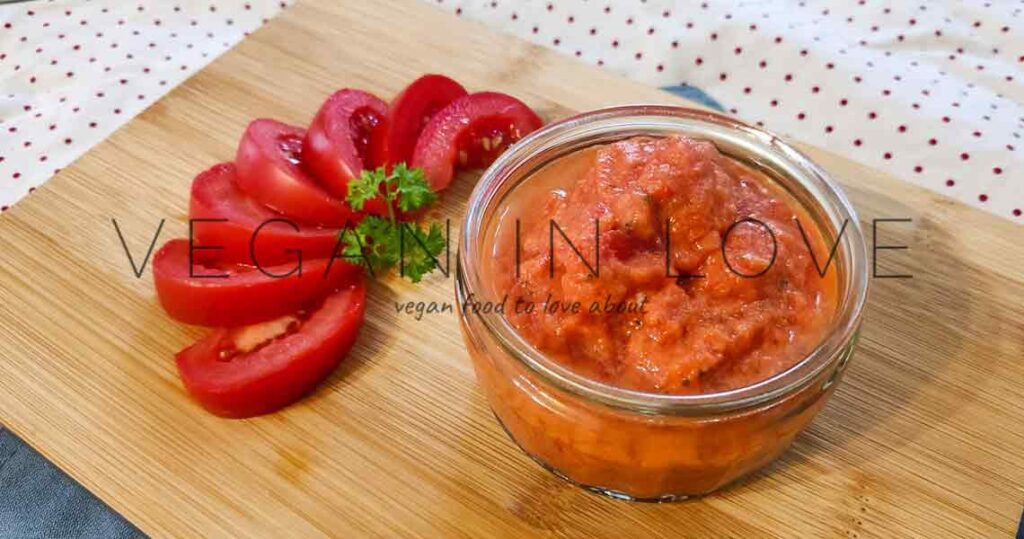 VEGAN SOFT CREAM CHEESE
Homemade vegan soft cheese recipe made of cashew nuts, simple ingredients, and really easy to make. Furthermore, this cashew cheese is super versatile, with its beautifully smooth texture is ideal to spread. For example, you can enjoy it with bagels, toast, sandwiches, or pasta.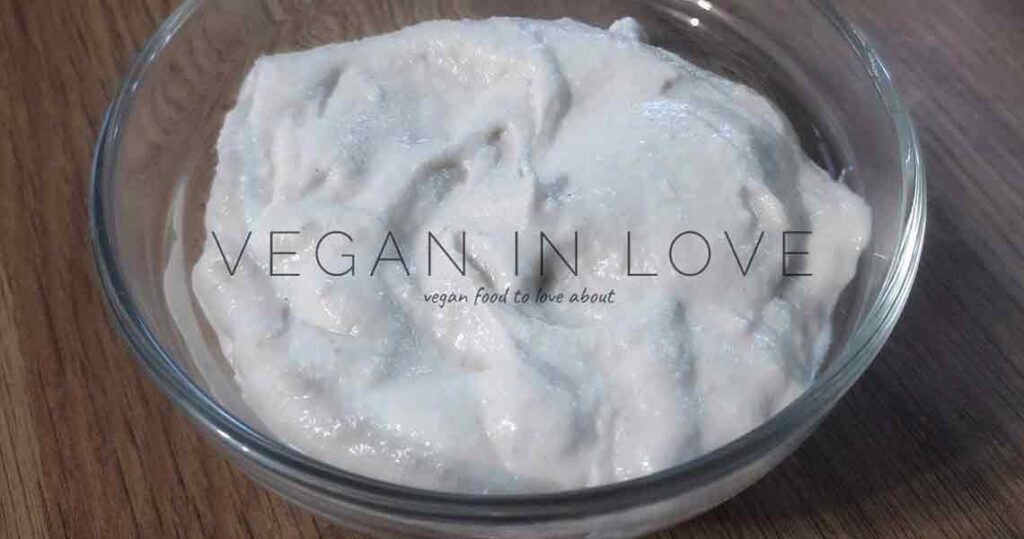 YOU MIGHT ALSO LIKE…
---
---