HUMMUS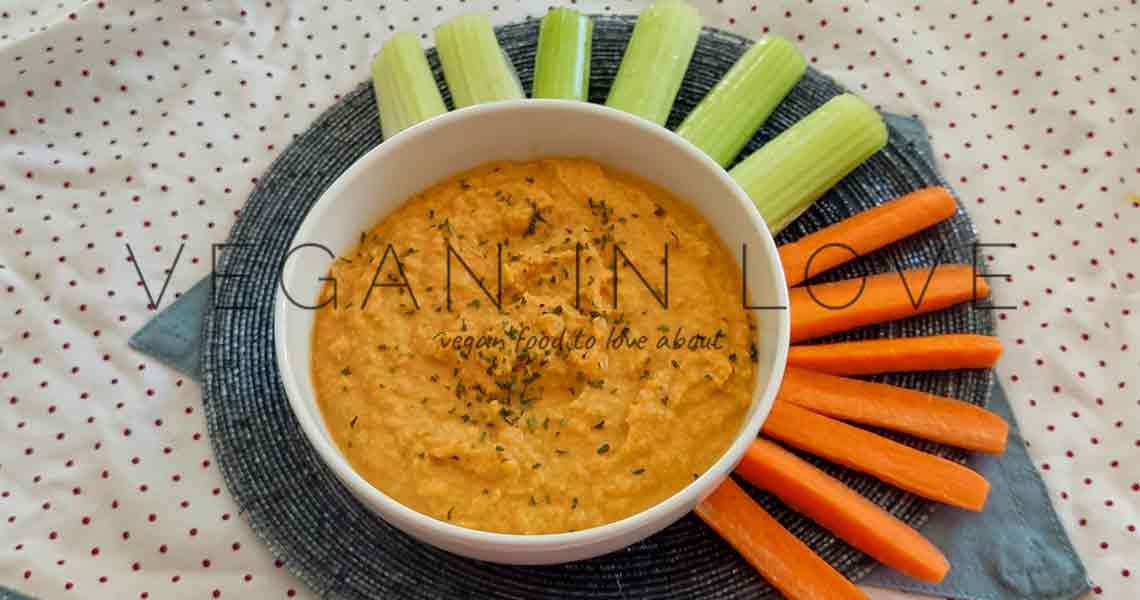 WHAT IS HUMMUS MADE OF?
Hummus is a delicious dip or spread made from cooked, mashed chickpeas/garbanzo beans or other beans, blended in a food processor with tahini (sesame paste), olive oil, fresh lemon juice, salt, and fresh garlic. Although these are just the classic and main ingredients for the hummus recipe you can always change them or add more; for example caramelized onions. Furthermore, if you don't have or you don't want to use chickpeas (garbanzo beans) you can try these other ingredients to prepare a yummy homemade hummus:
EXTRA INGREDIENTS:
Roasted red peppers.
Black beans.
Red kidney beans.
Roasted garlic.
Lentils.
Carrots.
Chili.
Garden peas.
In addition to these extra ingredients for your hummus recipe, you can also add other seasonings to make hummus; such as fresh herbs. For more seasoning ideas for hummus variations check the list below.
SEASONING IDEAS:
Chili flakes.
Smoked paprika.
Red pepper flakes.
Cilantro.
Pepper: black, white, and/or cayenne.
Garlic and onion powder.
Turmeric.
Ground cumin.
Sesame seeds and/or oil.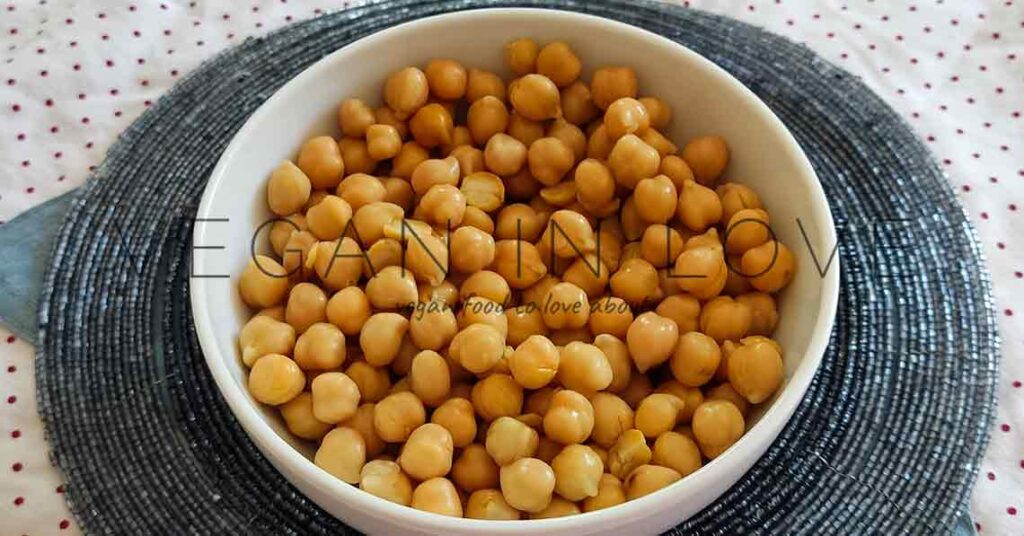 HOW TO INCORPORATE HUMMUS INTO YOUR DIET?
Hummus is a good source of protein, fiber, vitamins, and minerals. Therefore, if you are wondering what to eat with hummus? You will be surprised that this easy hummus recipe is a healthy and versatile food that you can prepare with a variety of ingredients and also it can be enjoyed in many different ways. This homemade hummus recipe is a great dip for vegetables; for example celery, carrots, or even roasted veggies. Moreover, you can enjoy hummus on pita bread, or as a spread on sandwiches, toasts, crackers, or wraps. In addition to this, you can also add it to salads as a dressing, soups, or stews too.
So, if you're looking for a healthy and delicious dip or spread, look no further and make hummus! This simple and easy homemade hummus recipe is packed with nutrients and can be enjoyed in a variety of ways. Also, this hummus recipe is gluten-free. So go ahead and give it a try!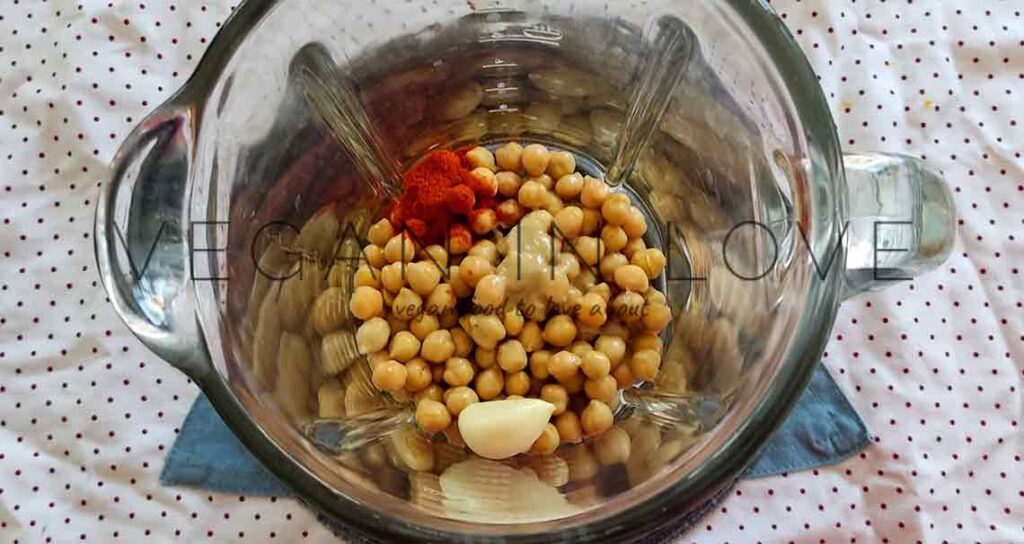 THIS RECIPE GOES WELL WITH: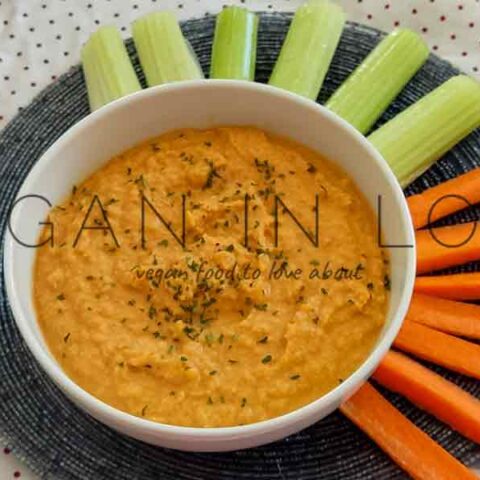 HOMEMADE HUMMUS
This recipe for vegan homemade hummus is super easy & quick to make. It's ideal for starters at a party to enjoy as a dip or to spread on sandwiches, pita bread, wraps, and toast.
Ingredients
1 Tin/canned chickpeas (400 gr).
90 ml. of Aquafaba (cooking liquid).
1 Tbsp. of Extra virgin olive oil.
1 Fresh garlic clove.
1 Tsp. of Tahini.
2 Tbsp. of Fresh lemon juice.
¼ Tsp. of Himalayan salt.
1 Tsp. of Paprika.
1 Pinch of Chopped fresh parsley.
Instructions
Drain and rinse well the chickpeas. Keep the water (Aquafaba -cooking liquid) that comes in the tin/canned chickpeas.
Place the canned chickpeas in a blender or food processor. Then, add 90 ml. of aquafaba, 1 tbsp. of olive oil, 1 minced garlic clove, 1 tsp. of tahini, 2 tbsp. of fresh lemon juice, ¼ tsp. of Himalayan salt, and 1 tsp. of paprika.
Cover with the lid and blend in the food processor. From time to time you might need to stop the blender and with the help of a spatula scrape down the sides of the blender/food processor.
Blend until you get a smooth consistency (you can choose if you want a slightly smoother hummus consistency or a creamy hummus).
Taste your hummus and adjust the seasoning to your taste.
Place the hummus in a container with a lid and keep it in the fridge, or pour it into a serving bowl as it's ready to eat.
When serving you can sprinkle chopped fresh parsley or dried parsley.
Notes
My homemade hummus has red color as I love paprika and I added a little bit more when adjusting the seasoning at the end.
Nutrition Information
Yield

4
Serving Size

1
Amount Per Serving
Calories

109
Total Fat

5g
Saturated Fat

1g
Trans Fat

0g
Unsaturated Fat

4g
Cholesterol

0mg
Sodium

103mg
Carbohydrates

12g
Fiber

3g
Sugar

2g
Protein

4g
The Nutritional values presented on this table are only estimates. The values can also vary depending on the cooking method, ingredients, product brands etc. This data was provided and calculated by Nutritionix.
RELATED RECIPES
YOU MIGHT ALSO LIKE…
---
---