HOMEMADE GARLIC POWDER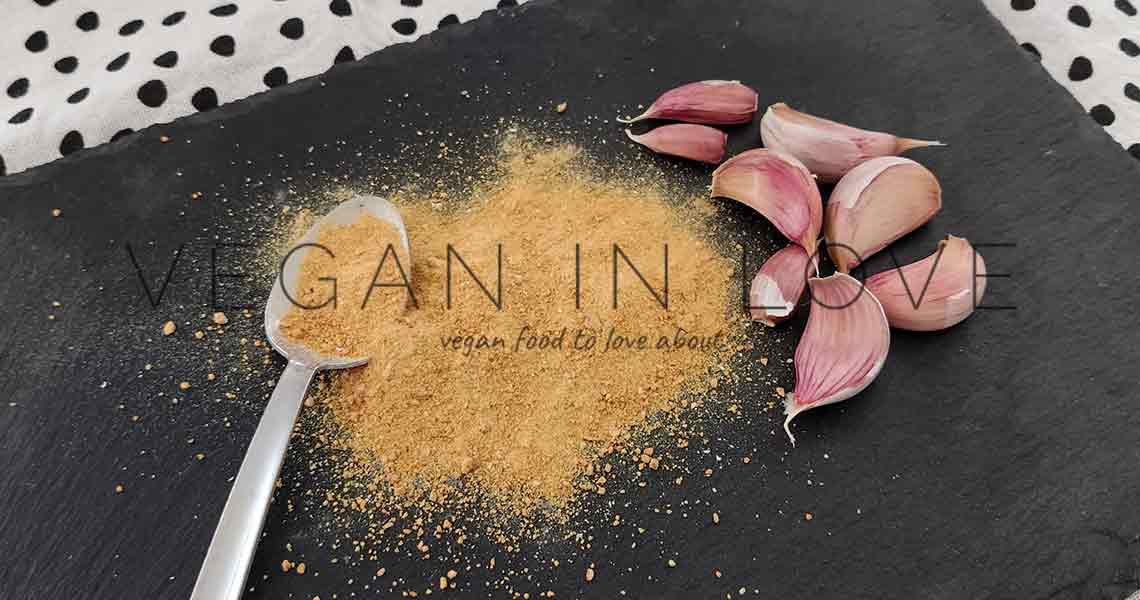 Want to add some extra flavor to your dishes? Try making your own garlic powder at home!
Garlic powder is a versatile ingredient that can add a delicious kick to a variety of dishes. While it's easy to pick up a jar at the grocery store, making your own garlic powder at home can be a fun and rewarding experience. With just a few simple steps, you can create a flavorful seasoning that's perfect for adding to soups, stews, marinades, and more. Here's how to make homemade garlic powder.
Making homemade garlic powder is a lot simpler and easier than you might think. In order to make this great recipe I used fresh garlic (6 garlic heads) you need to peel them, and cut them in half. Also, if it has any green sprouts in the middle you can remove it with a knife.
PEEL AND SLICE THE GARLIC
The first step in making homemade garlic powder is to peel and slice the garlic. Start by separating the cloves from the head of the garlic and using a garlic press or a knife to remove the skin. Then, slice the garlic cloves into thin, even pieces. You can use as much or as little garlic as you like, depending on your personal preference and the amount of garlic powder you want to make. Just keep in mind that the garlic will shrink as it dries, so you may need more than you think.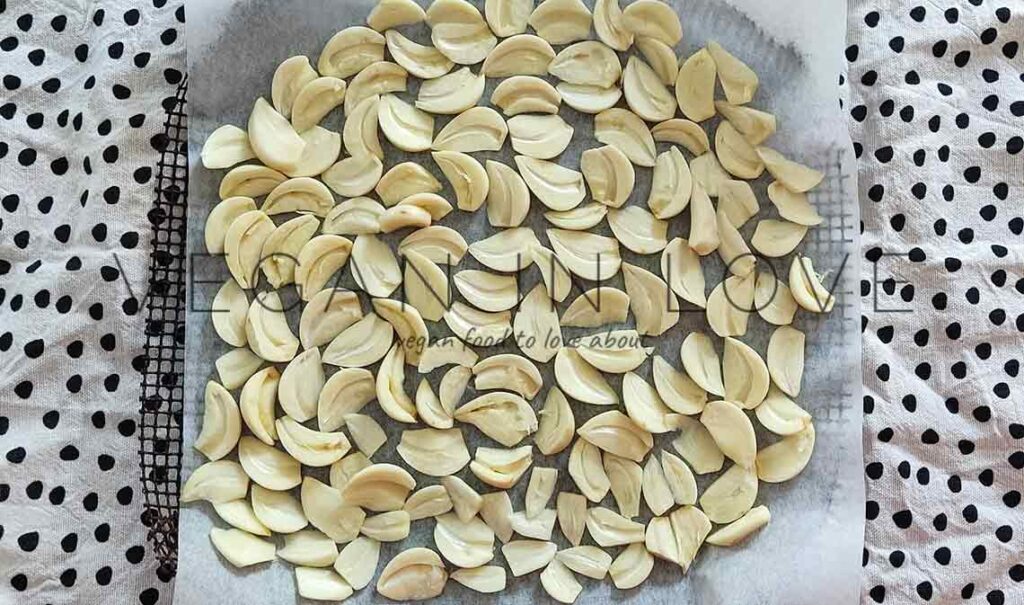 PREPARE THE GARLIC FOR DRYING
After you have peeled the garlic cloves and cut them into thin slices, spread them on a baking sheet lined with parchment paper and place them in the oven. You can use a sharp knife or mandolin slicer for this step. Make sure the slices are an even thickness so they dry evenly.
Alternatively, you can use a dehydrator, it may take several hours for the garlic slices to dry completely, so be patient. Once they are dry, they should be brittle and easy to crumble.
PRESERVING GARLIC
What I love about this ground garlic powder over store-bought garlic powder is the amazing aromatic flavor it has without any additives or unknown ingredients. In addition to the main and only ingredient (fresh garlic), you can add salt to preserve garlic. Furthermore, you can make garlic salt just by changing the garlic and salt proportions.
STORE IN AN AIRTIGHT CONTAINER
In addition to this great natural preserving food, you can also use an airtight container or a mason jar to store the garlic powder. In order to keep the garlic powder fresh and unique aroma for longer it is ideal to store it in an airtight container away from the sunlight. However, if you don't have an airtight container for the quantity you can get with this recipe you can recycle and reuse a glass container for spices.
HOW TO USE GARLIC POWDER?
This delicious and aromatic garlic powder can be used in many recipes and dishes. So, if you are looking for inspiration and ideas on where to use fresh garlic powder, check the following list.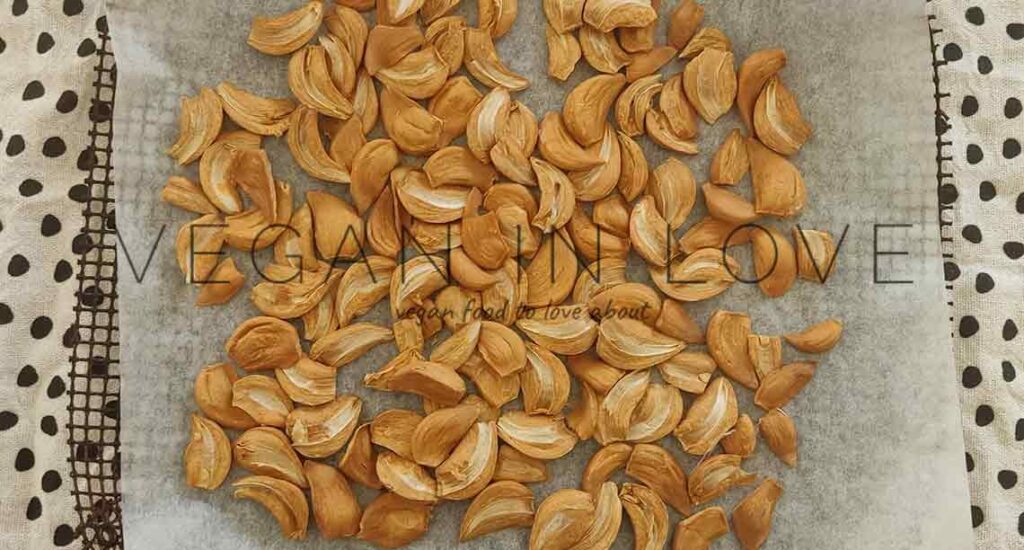 THIS GARLIC POWDER RECIPE GOES WELL WITH THE FOLLOWING: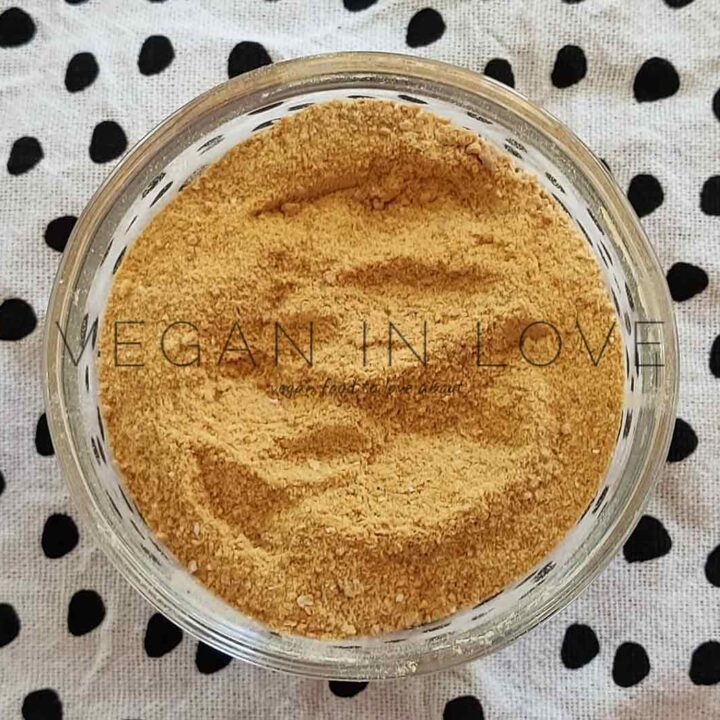 HOMEMADE GARLIC POWDER RECIPE
Total Time:
2 hours
25 minutes
How to make homemade garlic powder? Here you can find an easy and simple to make using an oven. Enjoy this aromatic garlic powder in soups, stews, sauces, etc.
Instructions
Preheat the oven to 100 °C degrees or 200 °F approx. (ideally at the lowest temperature).
Separate the fresh garlic cloves into individual cloves and peel all the cloves.
After peeling garlic cut them in half and remove any green sprouts. In this step, you can leave the garlic cloves in halves or thinly slice them or roughly chop them to get chopped garlic (that's optional).
In a baking sheet or baking pan place parchment paper, then place the garlic slices in a single layer, one clove next to the other.
Place the baking sheet in the center of the oven for 1 hr.
Remove the garlic from the oven and check the progress. Rotate the baking sheet if necessary and place it in the oven for another hour.
Remove from the oven and let them completely dry in a dry location.
Once completely dried the garlic cloves should be brittle and easy to crumble. If you notice some moisture left (this could happen in warmer climates) place them again in the oven to remove any remaining moisture left or excess moisture.
For making garlic powder you can use a food processor, spice grinder, or a coffee grinder/old coffee grinder (with this option you might get a garlicky coffee flavor).
Place the dried garlic in the food processor and blend the garlic pieces into the desired consistency of your choice. You can make garlic powder, garlic flakes, or fine powder.
Notes
With this recipe, I made 56 gr of garlic powder (around 25 teaspoons).
YOU MIGHT ALSO LIKE…
---
---