BABA GANOUSH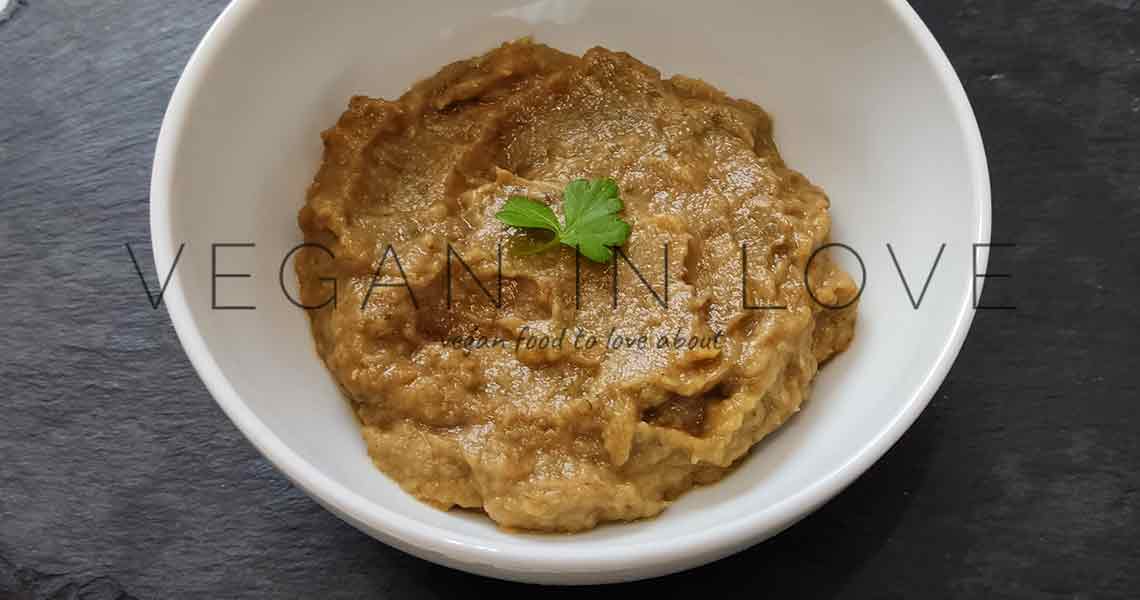 This baba ganoush is a wonderful recipe from the middle east, also called baba ghanouj or baba ghanoush is a great recipe full of flavor, gluten-free, and nutritious too. So if you love hummus you would love this eggplant dip this good recipe is definitely a keeper.
Making baba ganoush is simple and here you can find an easy baba ganoush recipe. Also, I will you give many seasoning and ingredients ideas to add to this classic baba ganoush so you can prepare the best baba ganoush creamy dip.
SEASONING FOR BABA GANOUSH
In order to make baba ganoush I wanted to use some classic ingredients; such as sesame tahini paste as it gives a great flavor to this eggplant dip. However, you can always season this baba ganoush recipe with the ingredients you already have at home; for example, I ran out of fresh parsley so I used dried parsley. Alternatively, if you don't have or can't make fresh lemon juice at home, but you have store-bought lemon juice you can use this option. It might be not a great idea to swap fresh seasonings, but sometimes we have to use what we have available, and that's fine.
Here you will find some other delicious ingredients to add to your recipe:
Cayenne pepper.
Black pepper.
Sea salt.
Red pepper flakes.
Fresh herbs; such as fresh parsley and coriander.
Cumin.
Chili powder.
Sesame seeds/toasted sesame seeds.
Paprika.
In addition to these amazing flavors, you can prepare this recipe with a smoky flavor. You can either add smoked liquid to the eggplant dip or have a roasted eggplant by using a charcoal grill.
EXTRA INGREDIENTS FOR BABA GANOUSH
When making a baba ganoush recipe you can simply use the main classic ones for everyone's taste or if you a more adventurous you can mix and add other delicious ingredients that you enjoy too. By doing this, you not only can change or improve the baba ganoush taste, but also you can change the texture and make the best baba ganoush recipe.
Bell peppers.
Peppers.
Vegan yogurt.
Onions.
Tomatoes.
Raw garlic cloves.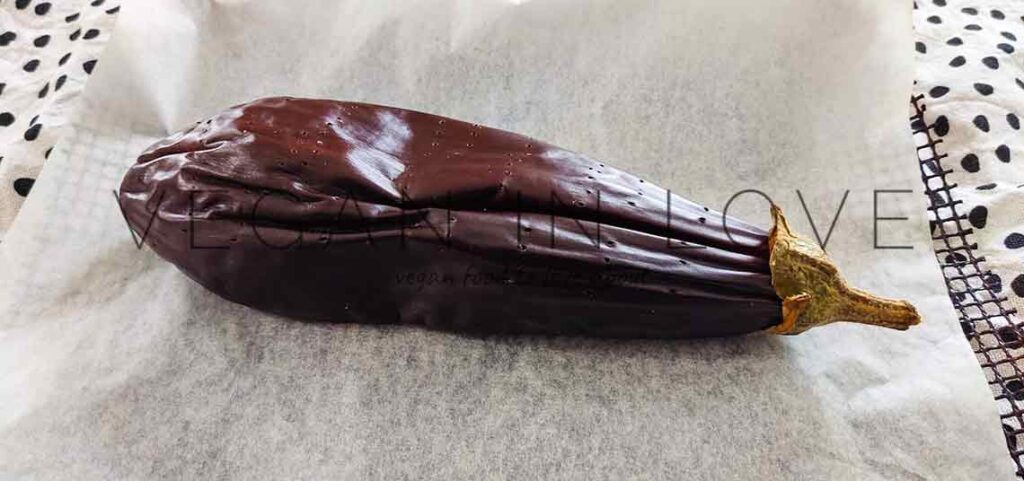 WHAT DO YOU EAT BABA GANOUSH WITH?
This great recipe of homemade baba ganoush is an ideal creamy eggplant dip to enjoy as a delicious appetizer. Also, you can use this baba ganoush recipe not only to dip vegetables but also as a spread; for example on toasts.
Pita bread.
Carrot sticks.
Celery sticks.
Sandwich.
Wraps.
Falafel.
THIS RECIPE GOES WELL WITH:
Also, try this absolutely delicious baba ganoush with garlic bread.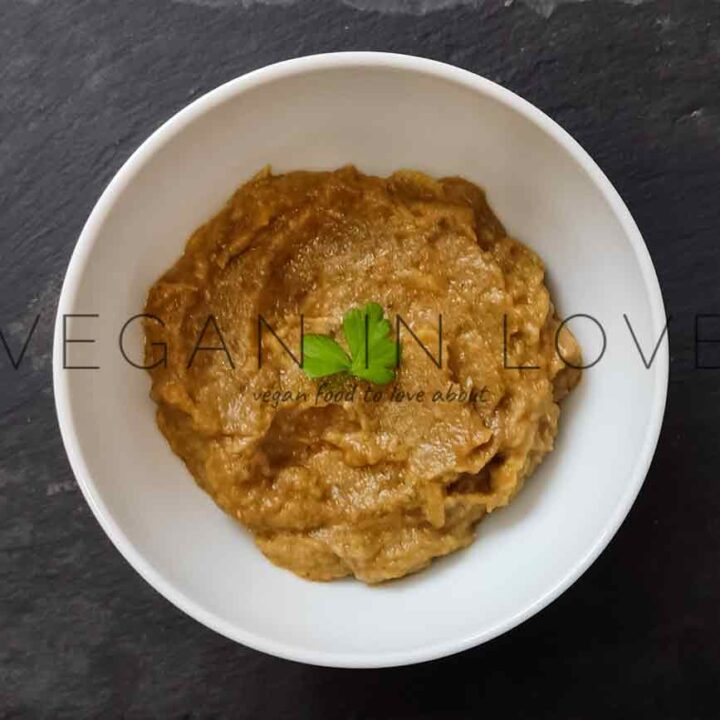 BABAGANOUSH
Creamy, rich, simple, and easy to make this baba ganoush recipe. Enjoy this Lebanese delish as a great appetizer or side dish for family and friends' celebrations!
Ingredients
1 Medium Eggplant.
1 Tbsp. of Extra virgin olive oil.
2 Tbsp. of Lemon juice.
1 Tsp. of Tahini.
1 Tsp. of Garlic powder.
1 Tsp. of Smoked paprika.
1 Tsp. of Parsley.
½ Tsp. of Himalayan salt.
Instructions
Preheat the oven to 350 °F degrees (180 °C approx.).
Wash the eggplant/aubergine skin.
Place parchment paper on a baking sheet and place the eggplant.
Pierce the eggplant with a fork and place it in the oven. Cook for around 40 minutes or until it gets soft and tender.
Remove from the oven and the eggplant to cool down for a few minutes at room temperature. Then, peel the eggplant and remove the soft flesh.
Place the eggplant directly in a large bowl. Add tahini, extra virgin olive oil, lemon juice, garlic powder, smoked paprika, parsley, and Himalayan salt.
Then, blend all the ingredients. I used a handheld blender/immerse blender, you can also use a food processor. If you don't have any of these you can use a fork instead.
Adjust seasonings and drizzle with olive oil if you wish.
Keep refrigerated in an airtight container.
Nutrition Information
Yield

2
Serving Size

1
Amount Per Serving
Calories

184
Total Fat

9g
Saturated Fat

1g
Trans Fat

0g
Unsaturated Fat

7g
Cholesterol

0mg
Sodium

397mg
Carbohydrates

28g
Fiber

8g
Sugar

9g
Protein

3g
The Nutritional values presented on this table are only estimates. The values can also vary depending on the cooking method, ingredients, product brands etc. This data was provided and calculated by Nutritionix.
RELATED RECIPES
YOU MIGHT ALSO LIKE…
---
---