SPRING ONION MASH/CHAMP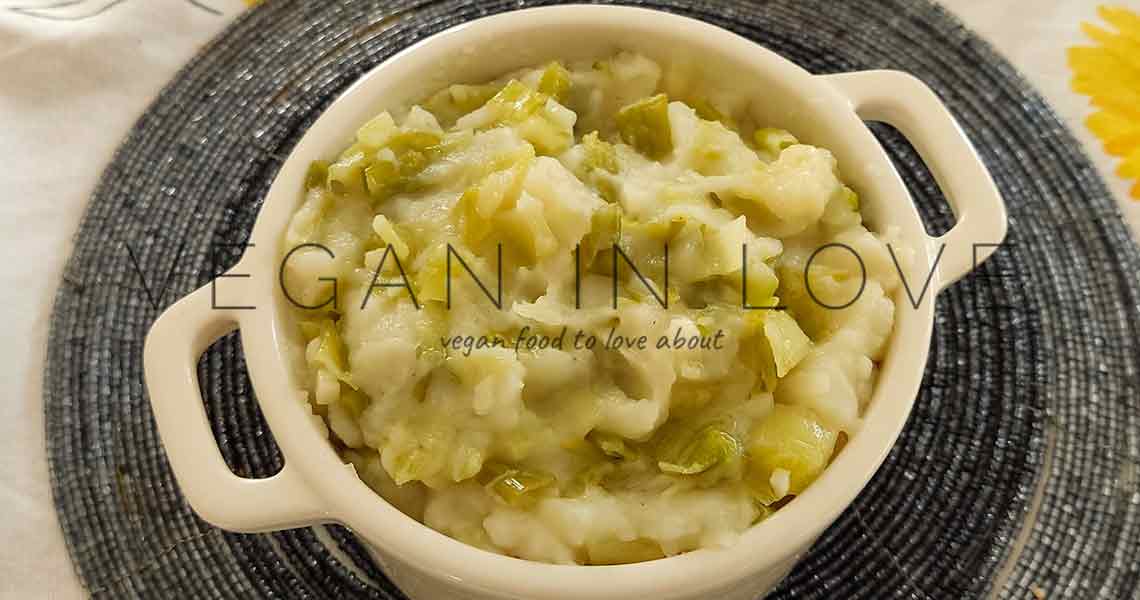 In order to prepare the traditional Irish Champ recipe, an Irish dish recipe, you cook the chopped green onions (spring onions) including the green parts together with milk and Irish butter. On this occasion, I wanted to try it differently by frying the spring onions in olive oil.
However, if you want to make it following the classic and authentic recipe but vegan, you just need to cook the green onion (or scallions) together with plant-based milk (as a vegan option) and a knob of butter (vegan or margarine). Just chop the green onions and add them to a cooking pot and add the butter and milk. Bring to a boil, cover with a lid and cook until you see bubbles and remove from the heat.
For the mash, you can prepare your mashed potatoes by using russet potatoes, Yukon gold, or other potatoes that are great for a mash, then pour little by little the milk with the spring onions. Then, integrate well.
I love to try new recipes, transform them into vegan-friendly dishes, and personalize them. Therefore, I always give you ideas about other ingredients that you can include in your recipes to make them unique! Furthermore, this is a great recipe to enjoy with family and friends on many occasions.
SEASONING FOR CHAMP
This Champ is a superb side dish recipe, I usually sauté some fresh green onions in a pan with spray olive oil and chopped garlic. Once they are ready I add a knob of vegan butter (or margarine) and a pinch of Himalayan or sea salt. Although this is a quite simple yet delicious way to prepare green onions, you can make them oil-free and replace the oil or vegan butter with other ingredients; for example, water or vegetable broth.
Furthermore, you can add other spices to season this comforting side dish from Ireland; such as curry powder, or just season with salt and pepper. For more ideas, check the following list below.
Black pepper.
White pepper.
Onion powder.
Chili powder.
Vegan butter or margarine.
Mustard of your choice.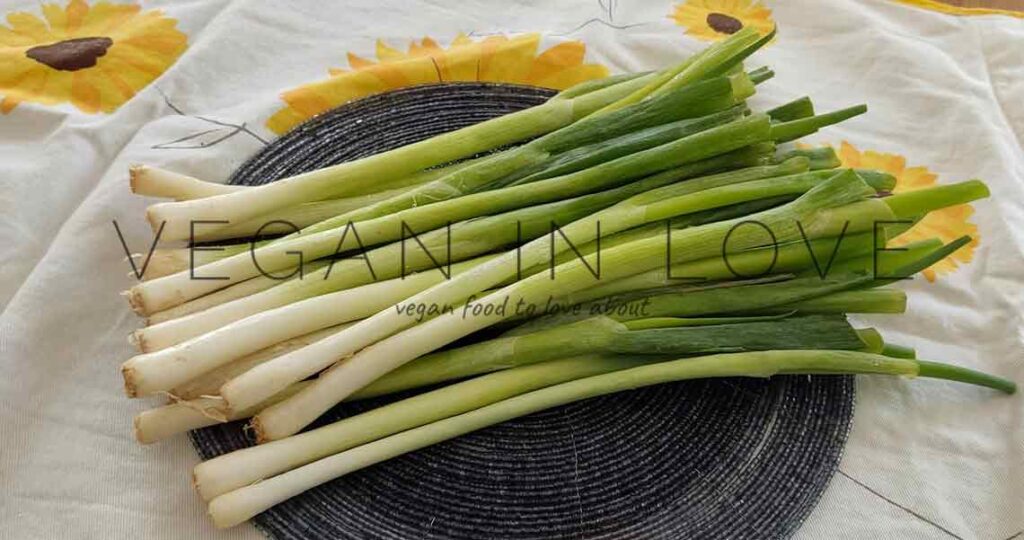 EXTRA INGREDIENTS FOR THE CHAMP
In addition to the delicious saute green onions, you can also add more yummy ingredients that go really well; for example, chives. Moreover, you can mix a variety of onions and fresh herbs of your choice. For more ingredient ideas to inspire you, check the next list.
Leek.
Shallot.
Chopped fresh parsley or coriander.
Coconut cream or milk.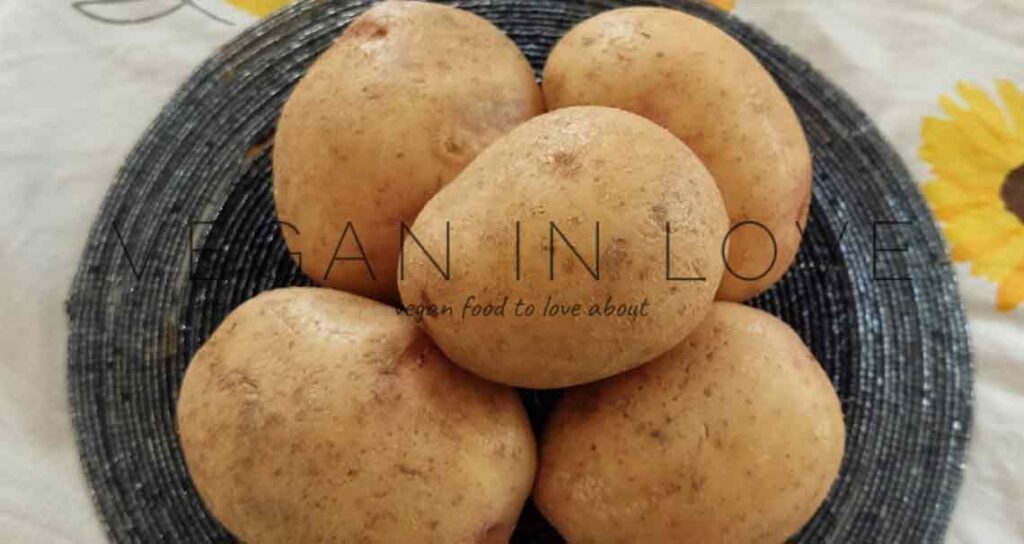 THIS RECIPE GOES WELL WITH:
Also, try this recipe with Gravy.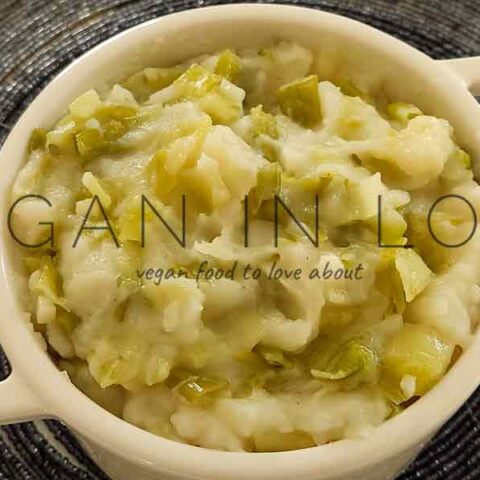 SPRING ONION WITH MASH/CHAMP
The perfect vegan ingredients for a gourmet side dish with an amazing taste. Get ready for a wonderful meal with this champ recipe to enjoy on any occasion.
Ingredients
Spring onions/green onions
150 gr. of Green onions.
2 Garlic cloves.
1 Pinch of Himalayan salt.
1 Tbsp. of Olive oil.
Mash potatoes
1 kg of Potatoes.
1.5 liters of water.
200 ml. of Plant-based milk.
2 Tbsp. of Olive oil.
½ Tsp. of Himalayan salt.
½ Tsp. of Ground nutmeg.
½ Tsp. of Garlic powder.
Instructions
SPRING ONIONS/GREEN ONIONS
Wash the green onions and cut the bottom where the roots are, and remove any part that is not in good condition.
Cut the green onion (including the green parts) into around 1 cm pieces, then place them in a saucepan together with 2 chopped garlic cloves, 1 tbsp. of olive oil, and 1 pinch of salt.
Cook them for 7 to 10 minutes or until they get soft and tender. Remember to keep stirring them, as they can get stuck in the pan.
Once cooked to your taste, adjust the salt if necessary. Set aside.

MASH POTATOES
Wash, peel and cut the potatoes and boil them in 1.5 liters of boiling water* for around 25 to 30 minutes, or until they are soft and tender to prepare a mash.
Drain the potatoes and leave them in the cooking pan.
With the help of a potato masher or a fork mash the potatoes.
Once you get smooth, creamy, and lump-free mashed potatoes, pour 200 ml of warm plant-based milk, and 2 tbsp. of olive oil (optional). Mix well.
Season to taste with ½ Tsp. of Himalayan salt, ½ Tsp. of ground nutmeg, and ½ Tsp. of garlic powder. Integrate well.

ASSEMBLE
Add the green onion to the mashed potatoes and mix well.
Taste it and adjust the seasoning if it's required.
Serve this dish with stews, vegan burgers, vegan sausages, or your favorite food.
Notes
* Also, you can steam the potatoes if you wish.
Nutrition Information
Yield

4
Serving Size

1
Amount Per Serving
Calories

365
Total Fat

12g
Saturated Fat

2g
Trans Fat

0g
Unsaturated Fat

9g
Cholesterol

4mg
Sodium

289mg
Carbohydrates

59g
Fiber

7g
Sugar

6g
Protein

9g
The Nutritional values presented on this table are only estimates. The values can also vary depending on the cooking method, ingredients, product brands etc. This data was provided and calculated by Nutritionix.
RELATED RECIPES
YOU MIGHT ALSO LIKE…
---
---