MUSHROOM SOUP WITH COCONUT CREAM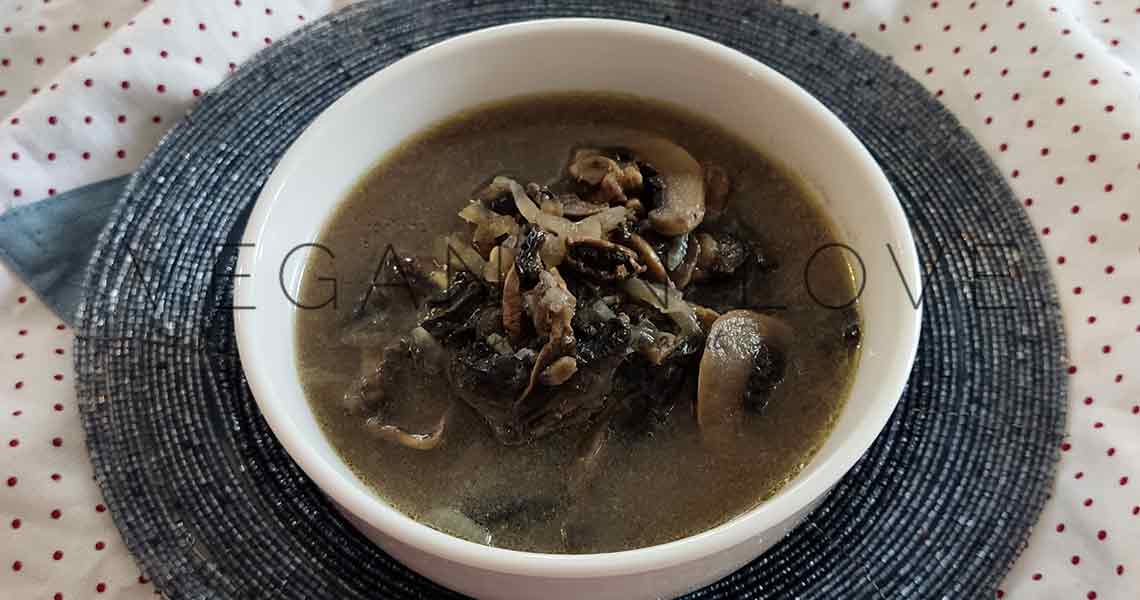 Mushroom soup is a healthy and delicious option for a light starter or a winter meal. It is low in calories and fat and is a good source of protein and fiber. Some common ingredients in the mushroom soup are; for example fresh mushrooms, vegetable broth or vegetable stock, cream (for the vegan recipe coconut cream or coconut milk), and onions. Moreover, this is a fantastic recipe to prepare when you have loads of mushrooms and don't want them to go to waste and are a mushroom lover.
In addition to the mentioned classic ingredients for mushroom soup, you can also include other vegetables to enrich or garnish this lovely and easy recipe; for example:
Leek.
Spring onion.
Fresh or frozen spinach.
Portobello mushrooms.
MUSHROOM SOUP SEASONING
The mushroom soup is typically served hot and can be garnished with chopped fresh parsley, chives, or croutons. If you want a gluten-free option instead of the classic croutons you can use gluten-free options or you can also add roasted chickpeas. Furthermore, if you want to personalize your yummy soup just add fresh herbs or dried herbs and spices of your choice. So, for more ideas to inspire you to garnish this warm and comforting vegan and gluten-free soup, just check the following list.
SEASONING FOR MUSHROOM SOUP IDEAS
Garlic and onion powder.
Fresh parsley (or dried).
Rosemary.
Fresh thyme (or dried).
Freshly ground black pepper.
Chili flakes.
Chili sauce.
Nutritional yeast.
White wine.
Soy sauce (for a gluten-free option check the soy sauce label).
Balsamic vinegar.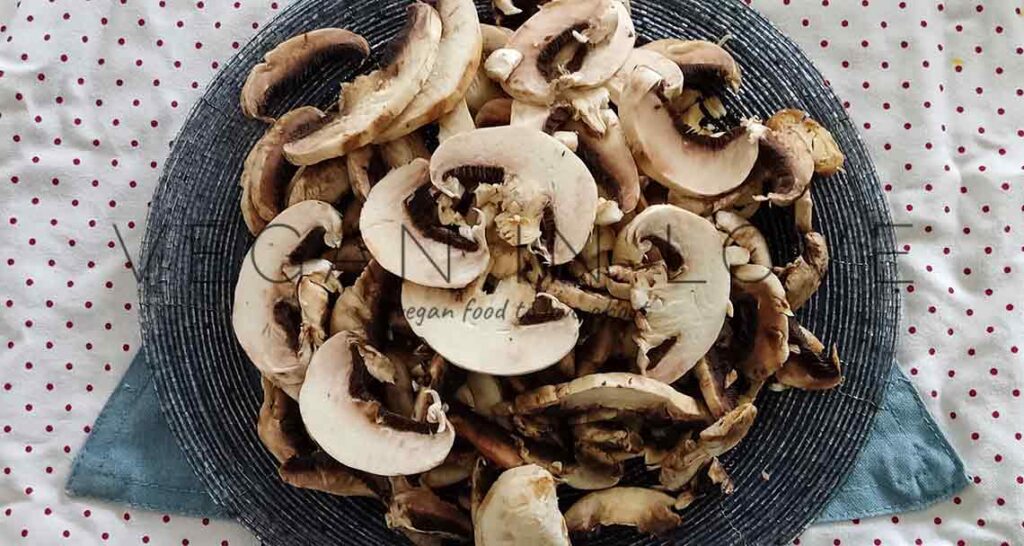 MUSHROOM SOUP COOKING TIPS:
Although this recipe has coconut cream/milk, this soup is more like a mushroom broth. If you want a creamier result, add more coconut cream and reduce the amount of water.
If you don't have or prefer not to use coconut milk but still want a creamier soup, add other vegan creams or cashew cream. Furthermore, you can mix some cornstarch and water in a small bowl. Then pour it into the soup and stir well.
Instead of using olive oil to cook the onion and the fresh garlic clove, you can replace this oil ingredient with other vegan options; such as vegan butter or margarine. For an oil-free option, you can use water or vegetable broth.
THIS MUSHROOM RECIPE GOES WELL WITH:
Also, try this delicious recipe with Tomato Bruschetta with a piece of lovely crusty bread.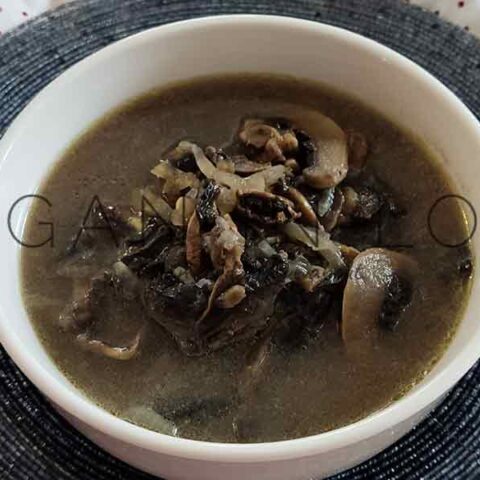 MUSHROOM SOUP WITH MILK
This deliciously warm and homemade mushroom soup with coconut milk recipe is easy to make with few ingredients. Try this vegan soup as a starter or a light dinner.
Ingredients
1 Tbsp. of Olive oil.
1 Garlic clove.
1 White onion.
1 Pinch of Himalayan salt.
1 Litre of Water.
1 Tbsp. of Vegan bouillon powder.
350 gr. of Mushrooms.
1/4 Tsp. of Himalayan salt.
100 ml. of Can coconut cream/milk.
Instructions
Place a saucepan or cooking pot on the stove at medium heat and add 1 tbsp. of olive oil.
Then add 1 minced garlic clove and 1 onion cut it into slices. Add 1 pinch of salt, stir and cook for around 5 minutes.
Pour 1 liter of water and add 1 tbsp. of Vegan bouillon powder. Stir well.
Clean the mushrooms and cut them into slices. Then add them to the soup and stir.
Cook the soup cover with a lid for around 15 minutes.
Pour the 100 ml of Can coconut milk (or cream) mix well and cook for another 5 minutes or until is cooked to your taste.
Once your mushroom soup is ready add 1/4 tsp. of Himalayan salt, stir well and serve in soup bowls.
Nutrition Information
Yield

4
Serving Size

1
Amount Per Serving
Calories

213
Total Fat

10g
Saturated Fat

6g
Trans Fat

0g
Unsaturated Fat

4g
Cholesterol

5mg
Sodium

564mg
Carbohydrates

27g
Fiber

2g
Sugar

23g
Protein

5g
The Nutritional values presented on this table are only estimates. The values can also vary depending on the cooking method, ingredients, product brands etc. This data was provided and calculated by Nutritionix.
RELATED RECIPES
YOU MIGHT ALSO LIKE…
---
---