CHOCOLATE CHIPS ORANGE COOKIES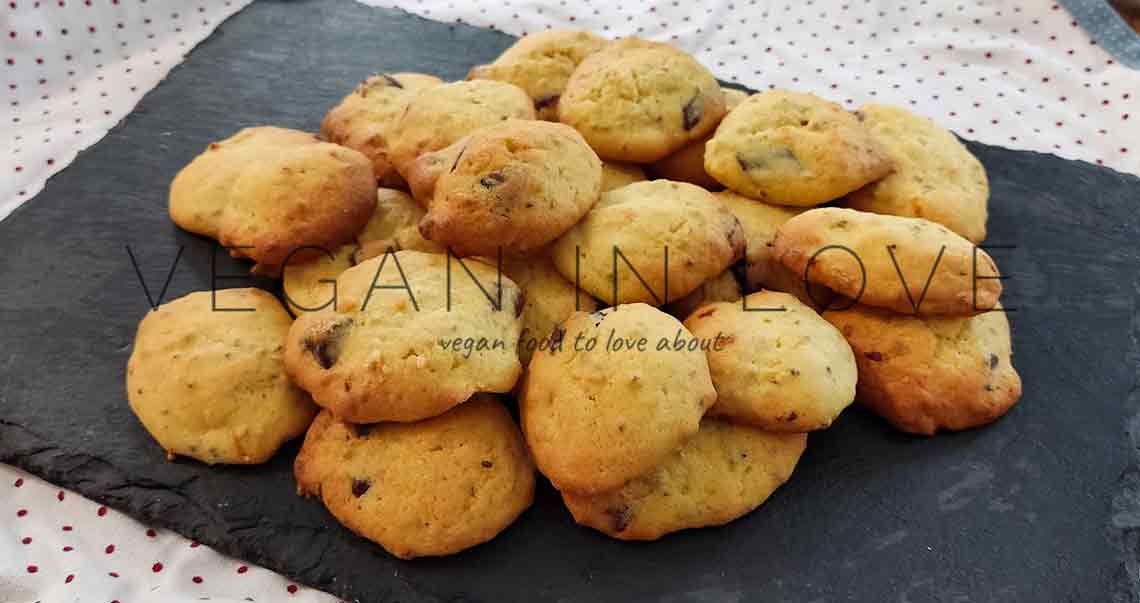 Chocolate and orange are always a great combination to prepare a dessert, cookies, cakes, and more. In fact, chocolate and orange flavor are my favorite flavors when making or buying cookies. So, today I decided to prepare these orange chocolate chip cookie recipes by using fresh orange and dark chocolate. Furthermore, this is also a delicious recipe to enjoy for breakfast, snacks, and picnics, or you can even take them in a lunch box and enjoy them at work or school.
Additionally, you will be surprised by how easy, simple, and quick to make these orange chocolate chip cookies are. Moreover, you can around 30 cookies with the quantities used in this recipe.
COOKIES FLAVORING IDEAS
For the purpose of this recipe I used fresh orange as I love the taste of orange flavor, however, you can replace this ingredient with other options; for example, orange extract. Moreover, you can also use another fresh fruit citrus if you don't like or prefer not to make orange-flavored cookies.
FLAVORING INGREDIENTS
Vanilla extract.
Lemon juice.
Lemon zest.
Cinnamon.
Desiccated coconut.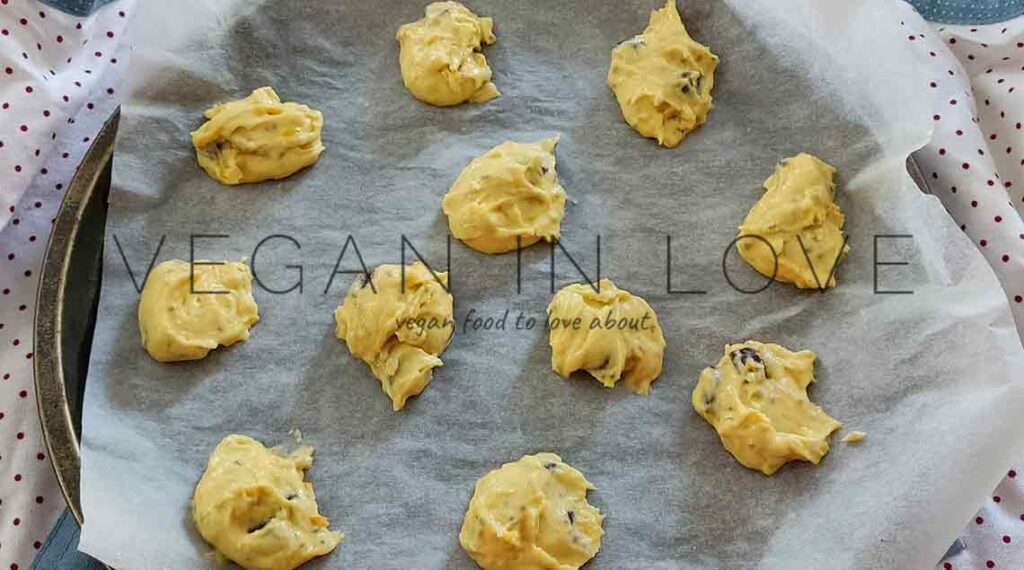 COOKIES TIPS:
Ingredients: (flour) I love using self-raising flour when baking; however, you can replace this ingredient with all-purpose flour. When using purpose flour remember to add baking powder, powder baking soda, and salt. Sugar: nowadays you have many options to choose from when using sugar; for example granulated sugar, light brown sugar, coconut sugar, demerara sugar, brown sugar, etc. So you can select the sugar that you think is best for your cookie dough. Butter: I used vegan butter that was softer than regular butter so I could mix it with the sugar straight away, the same should happen if you use margarine. If the type of butter you use is not soft when removing it from the fridge, place it in the bowl at room temperature for a few minutes until it gets softer, then add the sugar and mix them together. Chocolate: this recipe goes really well with dark chocolate chips that are semi-sweet and also it's a great alternative to milk chocolate. If you don't have these chocolate chips, no worries. You can use a vegan chocolate bar of your choice and cut them into small chunks.
Baking: although I use a baking sheet with parchment paper, you can use a baking mat or cookie sheet too. Moreover, if you prefer not to use these options, you can also spread some vegan butter or margarine on the baking tray and sprinkle some flour.
Storage: if you are preparing this cookie recipe in advance you can store them in an airtight container to keep them nice and fresh. Another option is to keep them in a freezer bag which is also really easy to carry with you.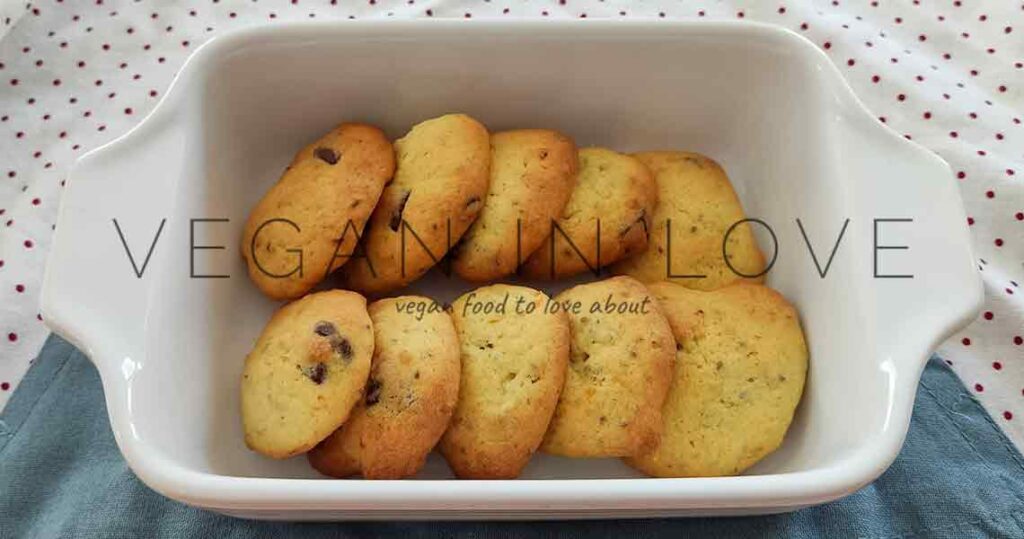 THIS RECIPE GOES WELL WITH: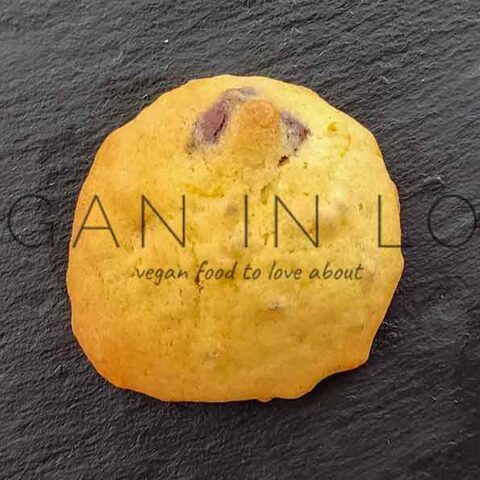 ORANGE CHOCOLATE CHIP COOKIES
This is a great cookie recipe, easy, simple, and quick to make at home. You can enjoy this recipe for breakfast, snacks, picnics, and lunch boxes for school and work.
Ingredients
75 gr. of Vegan butter or margarine.
75 gr. of Sugar.
1 Tbsp. of Chia seeds.
3 Tbsp. of Water.
1 Orange.
125 gr. of Self-raising flour.
1 Pinch of Salt.
30gr. of Dark chocolate chips.
Instructions
Preheat the oven to 180 °C degrees (356 °F approx.).
After you preheat the oven to 350 °F, in a small bowl add 1 tbsp of chia seeds and pour 2 tbsp of water, stir and set aside.
In a large bowl whisk 75 gr. of vegan butter or margarine with 75 gr. of sugar until you get cream butter.
Then, add the chia seeds with the water and mix well.
Wash well and dry the orange and grate the skin (until you reach the white part); then extract the juice. Add the orange zest and fresh orange juice and whisk well.
Sieve the self-raising flour and add to the orange chocolate chip cookies recipe together with a pinch of salt and mix well.
Lastly, add 30gr. of dark chocolate chips and integrate them with cookie dough.
On a baking sheet with parchment paper place your cookie dough. Take a portion of cookie dough with a teaspoon and place them on the parchment paper or baking mat. Make sure they have around 2 inches apart. If you want you can add more chocolate chips on top now.
Place the baking sheet in the center of the preheated oven and bake for 12 minutes.
Remove from the oven and let them cool down at room temperature (you can also use a cooling rack), and wait a couple of minutes before transferring them to a serving plate.
You can store this delicious chocolate chip cookie recipe in an airtight container.
Notes
Cooking times can vary depending on your oven, I used an electric fan-assisted oven.
Nutrition Information
Yield

30
Serving Size

1
Amount Per Serving
Calories

52
Total Fat

3g
Saturated Fat

1g
Trans Fat

0g
Unsaturated Fat

1g
Cholesterol

5mg
Sodium

71mg
Carbohydrates

7g
Fiber

0g
Sugar

3g
Protein

1g
The Nutritional values presented on this table are only estimates. The values can also vary depending on the cooking method, ingredients, product brands etc. This data was provided and calculated by Nutritionix.
RELATED RECIPES
YOU MIGHT ALSO LIKE…
---
---