COCONUT MANGO ICE CREAM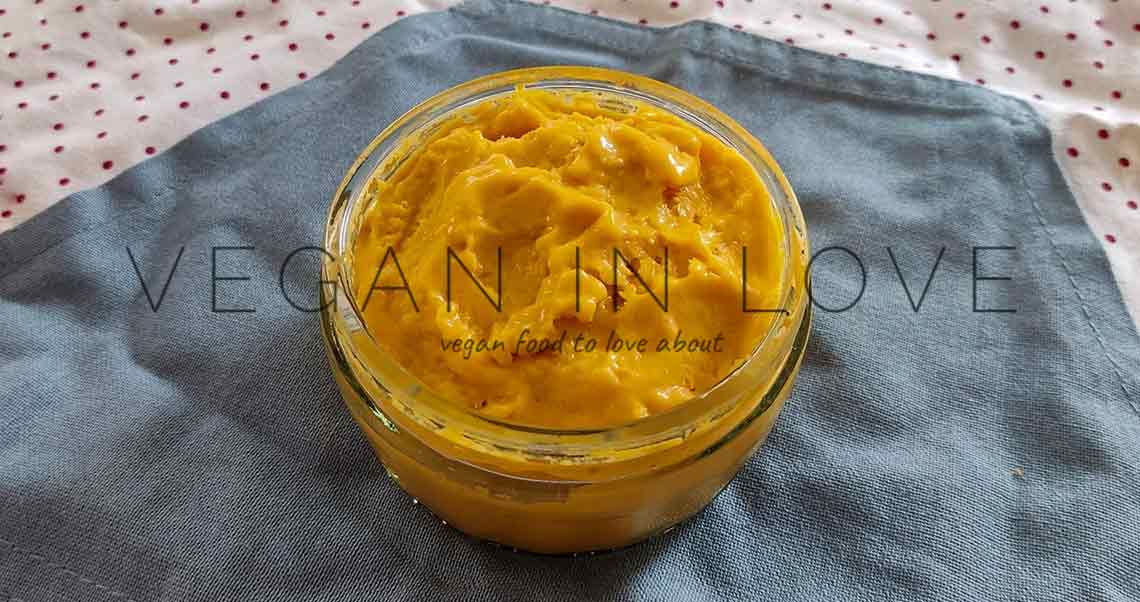 If you are wondering how to make mango ice cream at home, here you will find a super easy recipe to prepare a delicious and refreshing vegan ice cream. You can make this gorgeous ice cream recipe in just a few minutes and with only 3 yummy ingredients. Moreover, as this recipe is a dairy-free and gluten-free recipe, is excellent not only for vegans but also for people with allergies or intolerance. Plus is refined sugar-free!
This ice cream recipe has a great creamy and smooth texture thanks to the mango and the canned full-fat coconut milk. Furthermore, you can not only enjoy this coconut mango ice cream on its own, but you can enjoy it with other dessert recipes; such as:
As you can see this is a very versatile recipe that you can combine with other delicious vegan desserts that everyone will love.
ICE CREAM FLAVORING IDEAS
Although this coconut mango ice cream is perfect with only 3 ingredients, you can always add more flavoring and extra ingredients to personalize it too. In the following list, you will find more ingredients ideas that you can add when mixing the main ones or that you can use to decorate the ice cream to finish it off.
Desiccated coconut.
Agave.
Dates.
Vainilla extract.
White or dark chocolate chips.
Melted dark chocolate to decorate.
Additionally, you can add other fruits or if you don't have or like mangoes you can replace this ingredient too.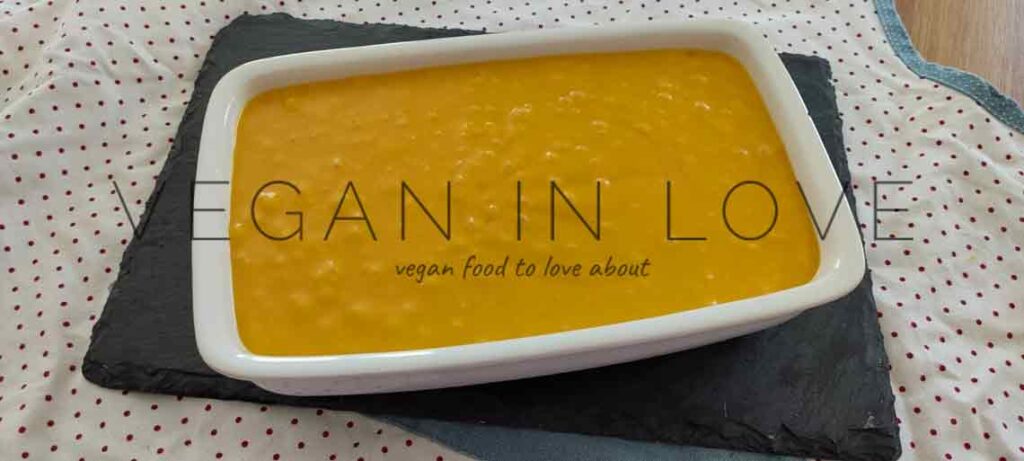 ICE CREAM TIPS
Even though this is a super easy-to-prepare coconut mango ice cream, there are some tips that can help you to make this a great ice cream recipe and a classic dessert. So check the list below to make this coconut mango ice cream even easier!
TIPS:
Fruit: I made this recipe with canned mango pulp however, you can also use: mango puree, mango chunks, frozen mango, and fresh mango – ripe mangoes (with this last one you will have the additional step of peeling and cutting in chunks the fresh mango).
Food processor/blender: in order to blend the ice cream ingredients you will need a food processor or blender. A normal food processor should be enough for this ice cream recipe; but, if you are using frozen mango it is better to use a high-speed blender (or large food processor).
Container: I use a ceramic and glass container to place the mango coconut ice cream in the freezer. Another type of container that works really well is made of stainless steel. The last resource, if the other options are not available, would be a plastic container.
Freezer or ice cream maker: I don't have an ice cream machine and I made this recipe just using a freezer and the result was really good, so no need to go to the store and buy an ice cream maker, the freezer you have at home is more than enough for this recipe.
Cooling times: my vegan ice cream was ready to enjoy after around 7hr in the freezer. If you use frozen mango to prepare this homemade ice cream you can reduce the cooling time to around 1 or 2hr. As I don't have and didn't use an ice cream maker I can't give you times I'm afraid. If you would like to use an ice cream machine check the times in the manual as times can vary.
Serving: when you remove the ice cream from the freezer it can be really hard; therefore, is advisable to remove it from the freezer around 10 to 15 minutes before serving.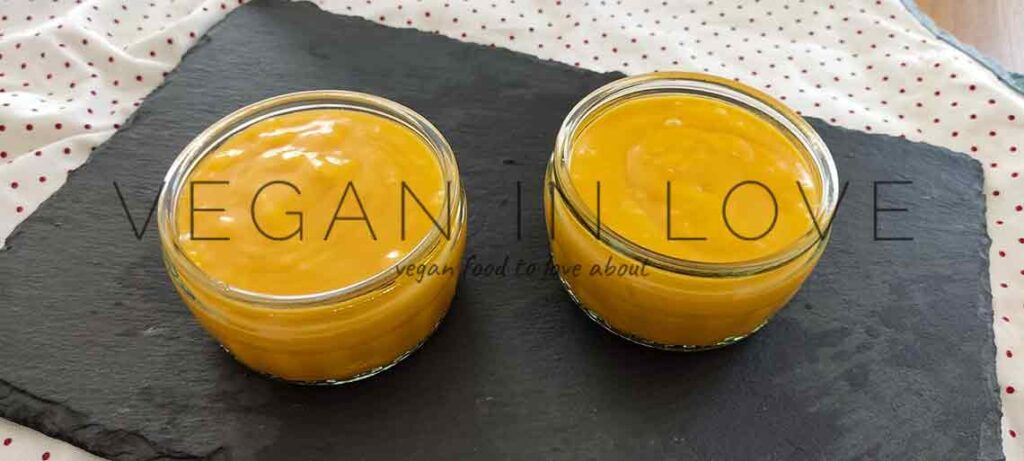 THIS RECIPE GOES WELL WITH: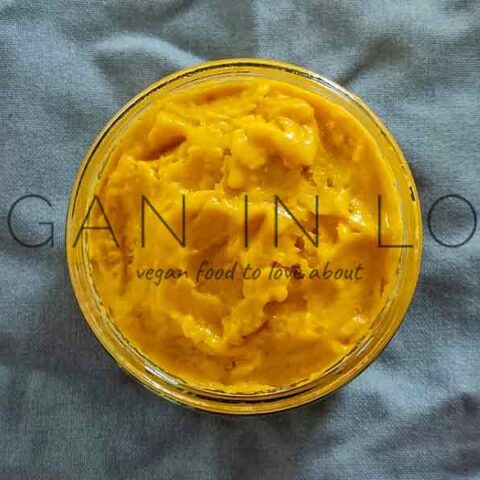 COCONUT MANGO ICE CREAM
Total Time:
7 hours
5 minutes
Delicious and super easy to make this coconut mango ice cream with only 3 ingredients! Enjoy this dairy-free & gluten-free ice cream as a great & healthy dessert.
Ingredients
850 gr of Mango pulp.
400 ml of Canned Coconut milk (full fat).
3 Tbsp. of Maple syrup.
Instructions
Pour the mango pulp, canned coconut milk, and 3 tbsp of maple syrup into a blender or food processor.
Blend all your coconut mango ice cream ingredients and you should get a creamy and smooth consistency.
Transfer your coconut mango ice cream mixture into a ceramic or glass container and freeze for around 6 to 7 hr.
Remove from the freezer around 15 minutes before you serve this tropical flavor ice cream.
Then, scoop the ice cream and serve.
Notes
* You can use less maple syrup.
**To get a creamy and smooth consistency it has to be canned/tinned full fat coconut milk.
Nutrition Information
Yield

6
Serving Size

1
Amount Per Serving
Calories

238
Total Fat

14g
Saturated Fat

12g
Trans Fat

0g
Unsaturated Fat

1g
Cholesterol

0mg
Sodium

11mg
Carbohydrates

30g
Fiber

2g
Sugar

25g
Protein

2g
The Nutritional values presented on this table are only estimates. The values can also vary depending on the cooking method, ingredients, product brands etc. This data was provided and calculated by Nutritionix.
YOU MIGHT ALSO LIKE…
---
---