Potato nuggets with tomato salsa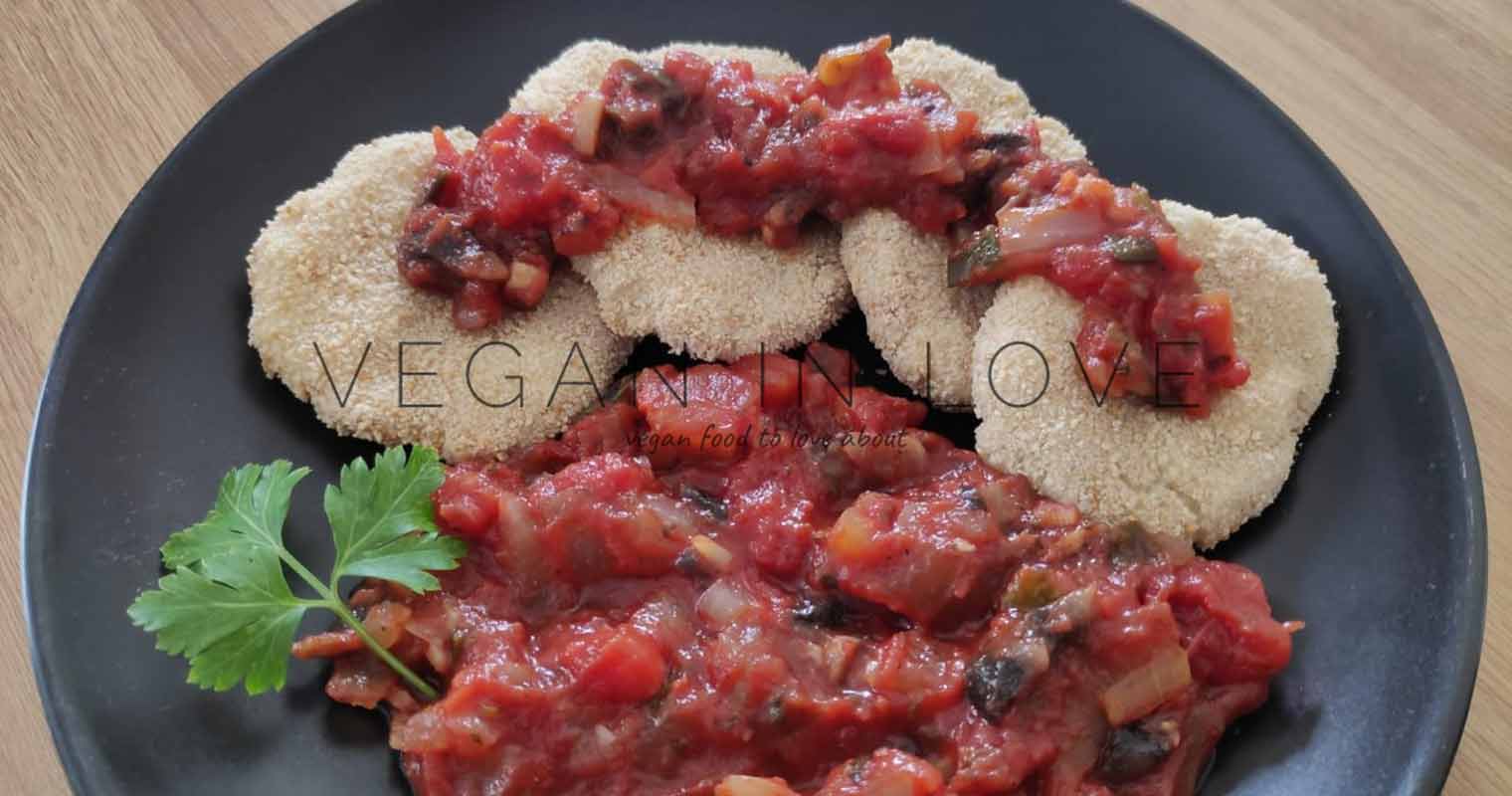 Potato nuggets recipe with simple ingredients and ideal for a small budget. This homemade mashed potato nuggets are soft on the inside and crunchy on the outside.
Ingredients
POTATO NUGGETS
5

Medium potatoes.

Ground nutmeg.

Himalayan salt.

Breadcrumbs.

Flour.

Milk.

Olive oil spray.
TOMATO SALSA
1

Onion.

2

Garlic cloves.

3

tbsp.

Water.

1

can

Chopped tomatoes.

¼

tsp.

Sodium bicarbonate.

1

tbsp.

Red wine.

1

Portobello mushroom.

Smoked paprika.

Black pepper.

Himalayan salt.

2

Spring onions.

Fresh parsley.
Instructions
Potato nuggets
Wash and peel the potatoes, then diced them and cook them in a steamer for around 20 minutes (you can boil them too).

Prepare the mashed potatoes and season to taste with nutmeg and salt (I didn't add milk or oil as will make it more fluid, therefore more dificult to prepare the nuggets).

In one bowl add some flour, in another one add some breadcrumbs and in a third one pour milk.

With a spoon o your hands take a small portion of mashed potato, then place it on the flour and press a little bit to create the shape of the nugget. Cover the potato nugget with flour and remove the excees, then continue with the milk and lastly cover the nugget with breadcrumbs.

In an oven tray with grease-proof or baking non-stick paper, place your mashed potatoes nuggets and cook them in the oven for around 10 or 15 minutes. You can spray some olive oil if you want a more golden cryspy nugget or you can fry them.
Tomato salsa
Peel and diced the onion and the garlic cloves. Cook them in a sauce pan with salt and water.

Then, add the tomato, ¼ table spoon of sodium bicarbonate, 1 table spoon of red wine and season to taste with smoked paprika, black pepper and himalayan salt..

Once the tomato salsa is to your taste sprinkle some fresh spring onions and parsley.

When the nuggets are cooked you can serve them in plate with the tomato salsa and fresh parsley.
You might also like…
---
---